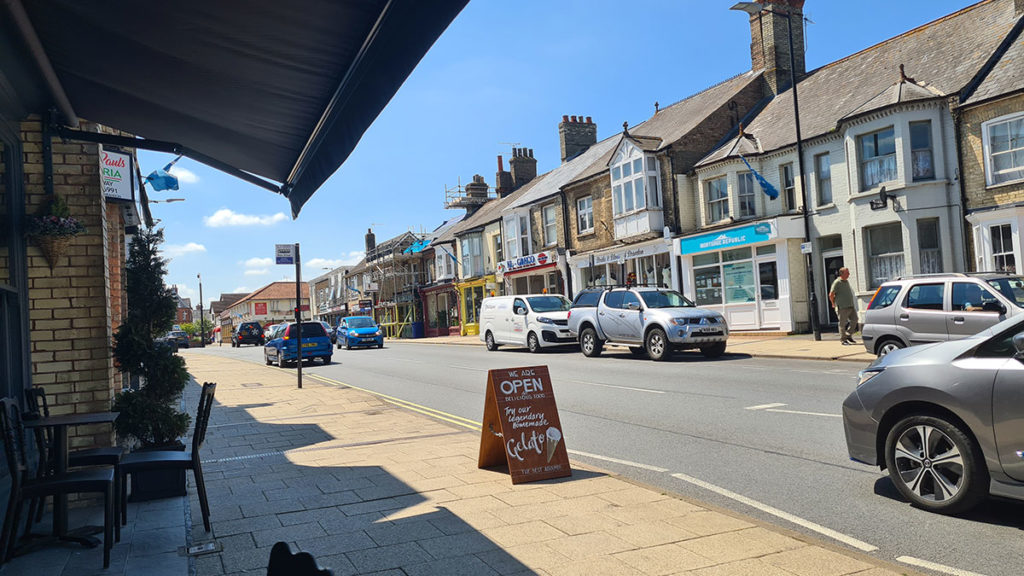 A project to reduce air pollution in Brandon will see more than twenty new planters placed along one of the town's busiest roads.
This new 'Air Quality Corridor' will run the length of the High Street and create over 30 metres of roadside green space.
Brandon in Bloom, supported by Government funding from West Suffolk Council, is hoping to begin installing the 21 self-watering planters from the end of October in a bid to remove pollutants emitted by petrol and diesel vehicles.
Figures released for 2019 show pollution levels in Brandon sit below the level required by the Air Quality Standards Regulations 2010 and this project hopes to reduce these levels even further.
Short-term exposure to concentrations of Nitrogen Dioxide, mainly produced during the combustion of fossil fuels, can cause inflammation of the airways and increase susceptibility to respiratory infections and to allergens.
Rachel Sobiechowski, Horticultural Advisor for Brandon in Bloom, said "People often think of plants, particularly trees, as an ecosystems Lungs. They convert Carbon Dioxide into Oxygen for us all to breathe. However, many plants also act like Livers, filtering atmospheric pollutants like sulphur dioxide and nitrogen dioxide through their leaves. Some plants are particularly effective at removing particulate matter (PM), which are tiny particles of organic chemicals and dust, emitted from fossil-fuel-burning vehicles.
"There are two main methods how plants are able to remove PM. The first method is dispersion – by crashing into trees and plants, concentrated clouds of PM are dispersed and diluted by the air, decreasing the risk of inhalation. This is particularly effective if the planting is in-between the roadside and pedestrians, and is at head height.
"The second method is deposition. PM can be easily trapped in waxy or hairy leaves of trees and shrubs. When it rains, most of these particles are washed away. As Brandon in Bloom are using a self-watering system some of the particles will remain in the 'enclosed system'. We will add 'bio indicators' to the planting scheme. These are plants which show levels of stress when pollution levels are high.
"As well as serving an environmental function, the planting has been chosen to be visually attractive. Hopefully enticing people who drive through the town to stop and take a look at the fantastic, unique range of independent shops and services the town has to offer."
Julie Baird, Director for Planning and Growth at West Suffolk Council, added: "We are delighted to be able to support Brandon in Bloom using the Government funding that we are able to access. We recognise that each of our towns is different and we have been speaking with our local partners in each of these to understand how we can best support them in their plans for the continuing recovery of their town centres.
"The work by Brandon in Bloom will not only ensure the town centre is visually appealing but also help the local environment which is important to us all."