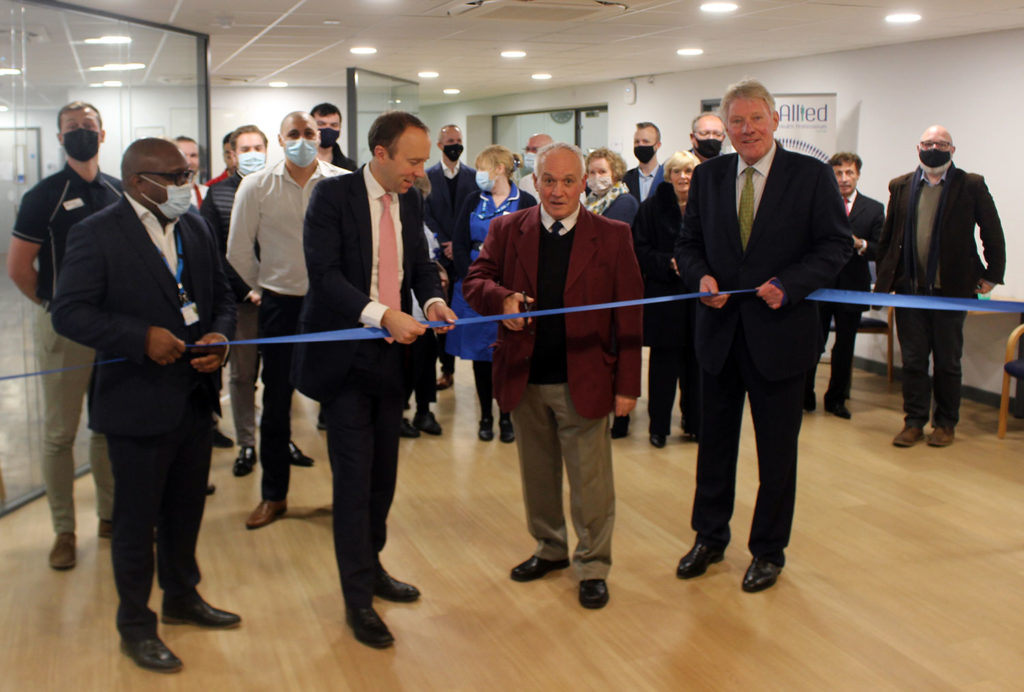 A new hub which aims to improve the health and wellbeing of residents in and around Brandon has had its official opening today.
The opening of the newly named Brandon Leisure and Health Hub follows a £2m investment made by West Suffolk Council, reshaping the existing town leisure centre not only to upgrade fitness facilities but also to enable NHS services to be introduced at the site.
The improvements, informed by public engagement, include a new gym and free weights area, Shapemaster suite, new changing rooms, Changing Places toilet, cafe, reception and the health treatment rooms. It also includes space that can be used by community healthcare professionals such as district nurses and physiotherapists and other community and hospital services.
And bringing leisure and health together under one roof is already having benefits for patient care.
Sandra Webb, Deputy Alliance Delivery Lead (Health), said: "For the Mildenhall and Brandon community health team, part of West Suffolk NHS Foundation Trust's community services, the move to Brandon Leisure and Health Centre marks a huge improvement for patients and staff alike.
"Previously the nurses and therapists shared a small office and one clinic room, which was used by a number of community health services. They are now based in a large office with plenty of space and five newly-built clinic rooms where patients can be treated. The clinic rooms will also be used by clinicians who normally provide services at the West Suffolk Hospital and Addenbrooke's Hospital. This means local people can access some of the care they need closer to home, without having to travel to Cambridge or Bury."
Those services include abdominal aortic aneurysm screening, a service which would have previously seen residents having to travel to Addenbrooke's Hospital in Cambridge, while other health clinics such as diabetic eye screening would have meant residents having to attend appointments in Bury St Edmunds.
It is not just the convenience of services on their doorstep that will benefit residents. Over in Mildenhall, health and leisure services at the Mildenhall Hub are working together to help things such as patient recovery for heart patients and specialist classes to help people with health conditions to increase their physical activity – and the partnership in Brandon has similar potential.
Other health services that are now being offered in Brandon include:
Health visitors
Community heart failure service
Leg ulcer Cclinics
Lymphoedema service
Mental health
Midwifery
Neurology specialist nurse clinic
Orthopaedic arthroplasty
Paediatric speech and language service
Parkinson's nurse specialist clinic
Pulmonary rehab
Warren Smyth, Chief Executive of Abbeycroft Leisure, said: "Working closely alongside our health partners allows us to offer specialist classes and equipment which is suitable for people with long-term health conditions and mobility issues. Every day, we see first-hand the positive difference being physically active makes to people's lives and the upgrade in facilities at Brandon is another exciting development with lots of opportunities for local people to do this."
Marie Shepherd is one of the Abbeycroft customers benefitting from the new leisure and health hub. "I was diagnosed with fibromyalgia and lupus and I was referred to Abbeycroft which has been an absolute game-changer for me," she said. "I would never have stepped foot in a gym before that referral, but working with the team at Brandon, who are so knowledgeable, has made a massive improvement in my symptoms and my quality of life, which is why I now squeeze in every session I possibly can. It's such a wonderful facility."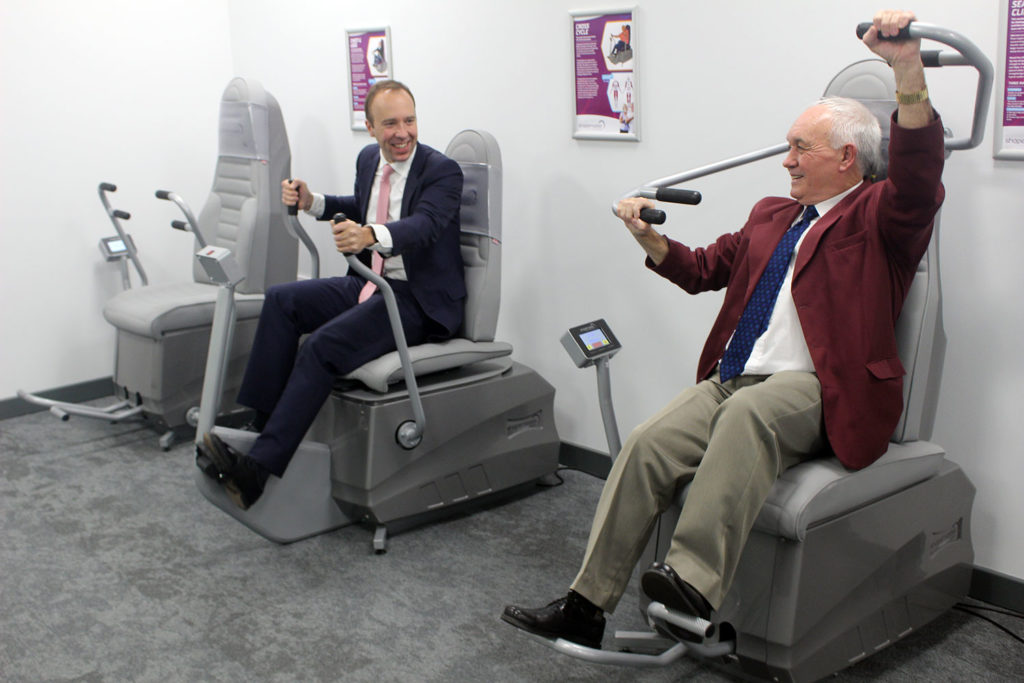 Cllr John Griffiths, Leader of West Suffolk Council, said: "Our investment is designed primarily to improve the health and happiness of residents in Brandon and the surrounding area, and it is great to see that the early work taking place in the Hub is already having a positive impact on people's lives. As part of the West Suffolk Alliance, we are delighted and committed to working with partners to help bring leisure and health services together, making them easier to access and benefitting the health and wellbeing of our residents."
Cllr Jo Rayner, West Suffolk Council's Cabinet Member for Leisure, Culture and Community Hubs, said: "By linking up health and leisure, we aim to help patient recovery as well as their longer-term health and wellbeing, reducing the likelihood of people suffering from other health complications later on which can affect their quality and enjoyment of life. It fits in very much with our Families and Communities approach that prevention is better than cure. All of that can also have a wider benefit to our National Health Service as it continues to adapt to the challenges and needs of caring for an ageing population."
For more on the Brandon Leisure and Health Hub visit https://www.acleisure.com/centres/brandon/