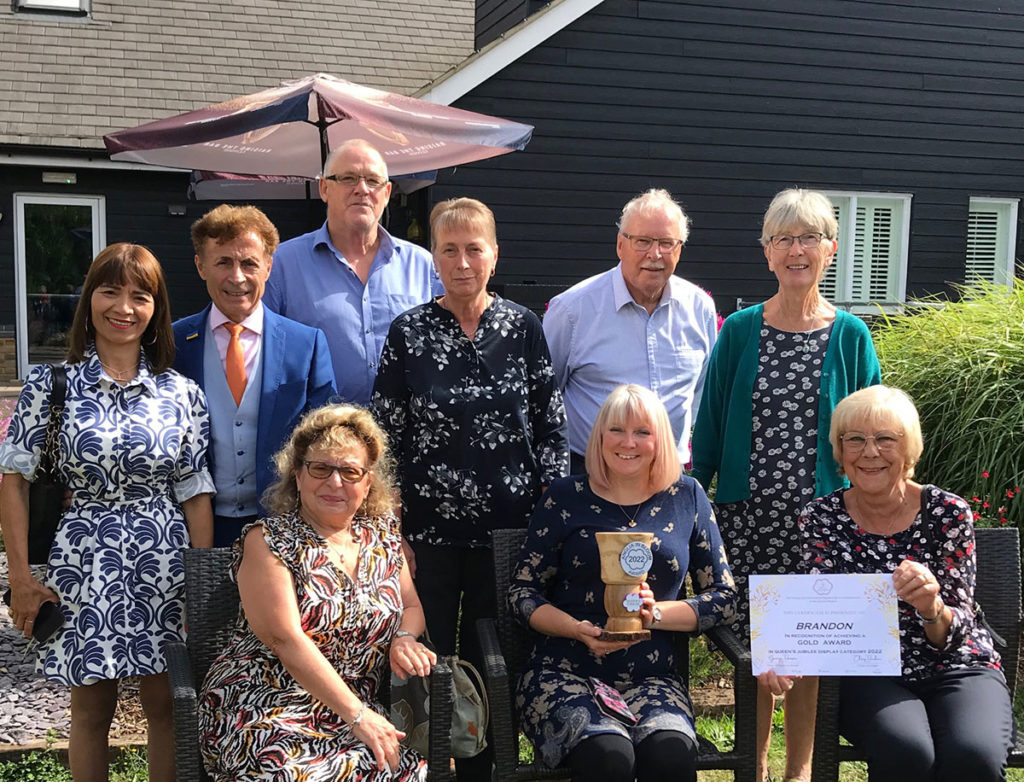 Brandon has been presented with a gold award in the town category at today's Anglia in Bloom ceremony.
The event, which was held at Orsett Hall, also saw Brandon awarded for two areas which are looked after by the Brandon in Bloom team.
One of the first awards to be given out at the event was for the 'Queen's Jubilee Display' where Brandon in Bloom was given gold for their efforts at The Wedge on Thetford Road. This display was also awarded best in category with Brandon taking home the trophy.
The Friendly Bench, located on Bury Road, was next up to receive an award and took the top spot in the event's 'Best Garden for Special Needs' which was given for addressing loneliness.
It was then time to present the big awards for the region's towns, cities and villages where Brandon achieved gold.
Along with being recognised as a gold town for their efforts, Brandon was also announced as the best in category for a medium town.

Rachel Sobiechowski, Brandon in Bloom's head of horticulture, said: "The results today still really haven't sunk in. All of the volunteers have worked so hard this year in extremely challenging drought and heat conditions and the success is entirely down to their dedication to improve Brandon for all.
"My thanks also go to the Brandon Town Keepers and West Suffolk Council staff for all their efforts in ensuring the town looked it's best on judging day.
"The planning for 2023 has already begun."
Cllr Victor Lukaniuk, who is also one of the Brandon in Bloom volunteers, added: "We at Brandon in Bloom exceeded all expectations.
"Today I spoke to two journalists from BBC Radio Essex who were not sure where Brandon is situated, well they do now. They could not believe that a small town of less than ten thousand people can take on the 'big boys' and come out on top.
"They could see that we are a determined bunch with much passion for our lovable town."