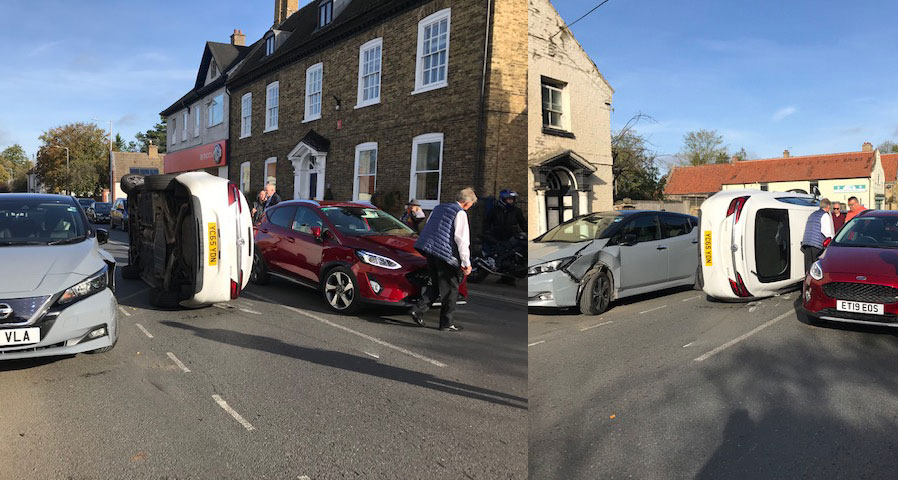 A woman has been charged with drink driving following a collision on Brandon High Street.
Police were called just after 10.50am on Tuesday 25th October to the incident on the A1065 close to Brandon Car Centre.
Suffolk Fire & Rescue Service and the ambulance service were also mobilised to collision which involved a Vauxhall Insignia, Ford Fiesta and a parked Nissan Leaf.
The road was closed for just over an hour while emergency services dealt with the incident. Nobody is reported to have been injured in the collision.
An air ambulance from the East Anglian Air Ambulance was called but their services were not required.
The driver of the Vauxhall, a 27 year old woman, was subsequently arrested after blowing 112ug/100ml at the roadside.
Emma Ingram, of Riverside Way in Brandon, has now been charged with driving over the prescribed limit of alcohol.
Police confirmed the road had reopened just before 12pm.