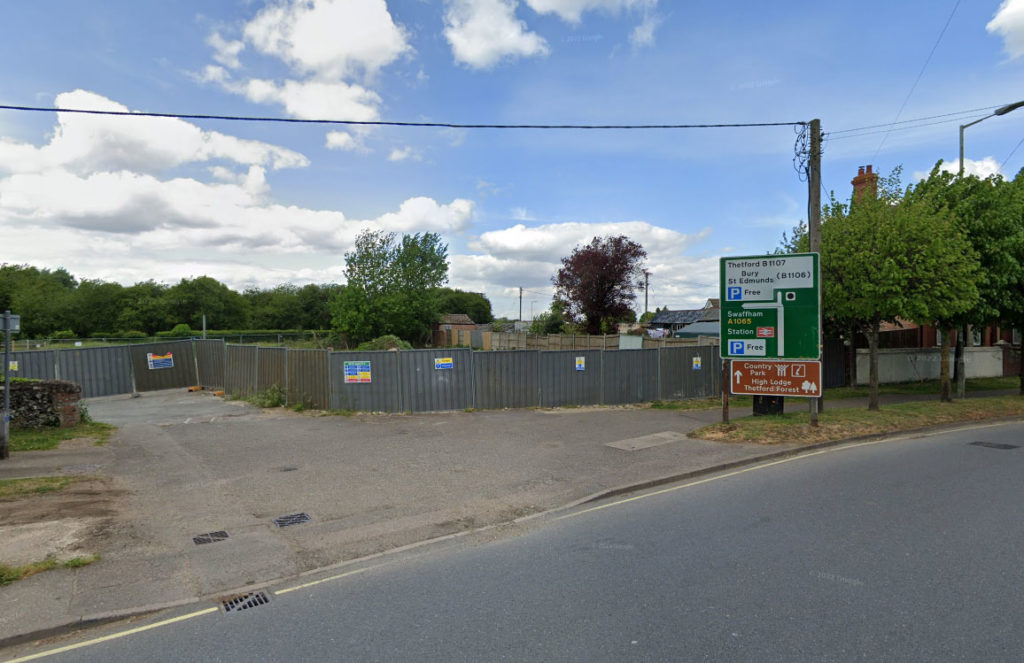 Planning permission has been granted for eight homes to be built on the former bingo hall site on London Road.
West Suffolk Council made their decision on Wednesday to allow the works to proceed despite concerns over access to the development.
The application sought planning permission for the redevelopment of the former Breckland Bingo and Social Club site, a brownfield site, with 8 dwellings. Access to the development will be via the existing accesses off London Road and Coulson Lane.
Comments submitted by Brandon Town Council stated: "Brandon Town Council objects to the proposed widening of the rear access and is subject to confirmation of ownership of land at the rear of the development."
Several people living in neighbouring properties also objected to the proposed access via Coulson Lane due to safety concerns.
Suffolk County Council noted that there was a public right of way (PROW) within the proposed site and have made it clear that this must remain open at all times.
Their response included: "PROW MUST remain open, unobstructed, and safe for the public to use at all times, including throughout any construction period. If it is necessary to temporarily close or divert a PROW, the appropriate process must be followed."
The full approval response can be viewed here.