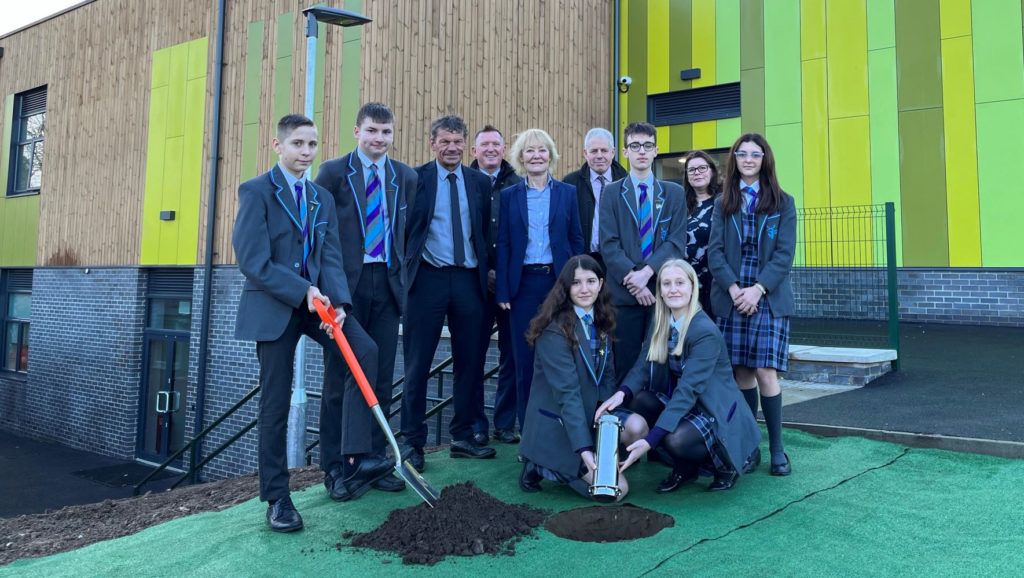 A new two-storey block at Breckland School, which will allow it to accommodate an extra 100 pupils, has been officially opened.
Students and staff at the school began benefitting from the standalone block at the start of the year.
To commemorate the new building, students planted a time capsule depicting their lives, which will be opened by future generations at the school.
Jon Winn, principal at Breckland School, said: "It's fair to say that conditions were starting to feel a little cramped at the school and we needed a bit more space and flexibility.
"So, to open this new extension is fantastic news and one that students and staff are equally positive about.
"The popularity of the school has grown enormously in recent years, making this extension crucial.
"We are delighted that it allows us to offer an even broader and more aesthetic element to the curriculum."
The work, which was funded by and delivered on behalf of Suffolk County Council, has paved the way for two new science laboratories, two language classrooms, a food and nutrition classroom, an activity studio and extensive external works.