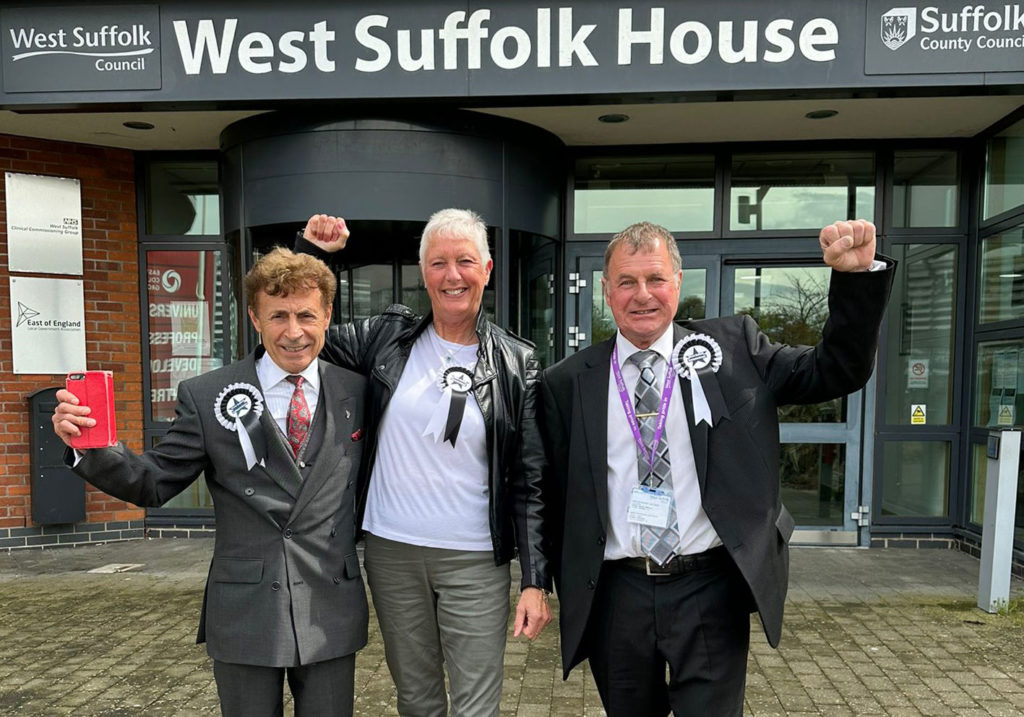 Candidates for the West Suffolk Independents have been elected as district councillors in all three wards across Brandon.
Victor Lukaniuk, Phil Wittam and Jools Savage have been declared as West Suffolk District councillors following yesterday's elections.
In the Brandon West ward Victor Lukaniuk was elected with 310 votes. David Palmer (Conservative) received 232 votes.
Phil Wittam was elected with 275 votes in the Brandon West Ward. Christine Mason (Conservative) received 154 votes and Susan Smith (Independent) received 138 votes.
Brandon Central Ward elected Jools Savage with 290 votes. Tony Simmons (Conservative) received 202 votes.
Turnout for the Brandon elections was 22.6% in Brandon Central, 26.13% in Brandon East and 24.74% in Brandon West.
All three declarations of results are available below: