Homeless people with additional needs will benefit from new, much-needed temporary accommodation in Brandon.
Havebury Housing and West Suffolk Council have created new adapted homes in the town which comprise a two-bedroom bungalow and a one-bedroom bungalow.
Both homes are suitable for wheelchairs and come with wet rooms and dedicated parking spaces, making them suitable for those who have disability and/or mobility issues. The two-bedroom bungalow has special adaptations to the kitchen plus space for a carer if required.
In addition, four houses of three bedrooms are also built for social rent at the site off Thetford Road.
Havebury's Director of Development Scott Bailey explained that the costs of funding the project was shared between Havebury, Homes England, and West Suffolk; with Havebury overseeing the build by Mildenhall's Cocksedge Building Contractors.
Scott explained: "Due to Covid-19 restrictions, building work at the site started later than expected, but our contractors worked tirelessly to ensure the scheme was completed in good time.
"The new temporary housing is much-needed in the Brandon area. The accommodation will be allocated by the council and will be extremely welcome for homeless people who need adapted properties."
West Suffolk Council has invested in a range of temporary and emergency accommodation to meet housing needs.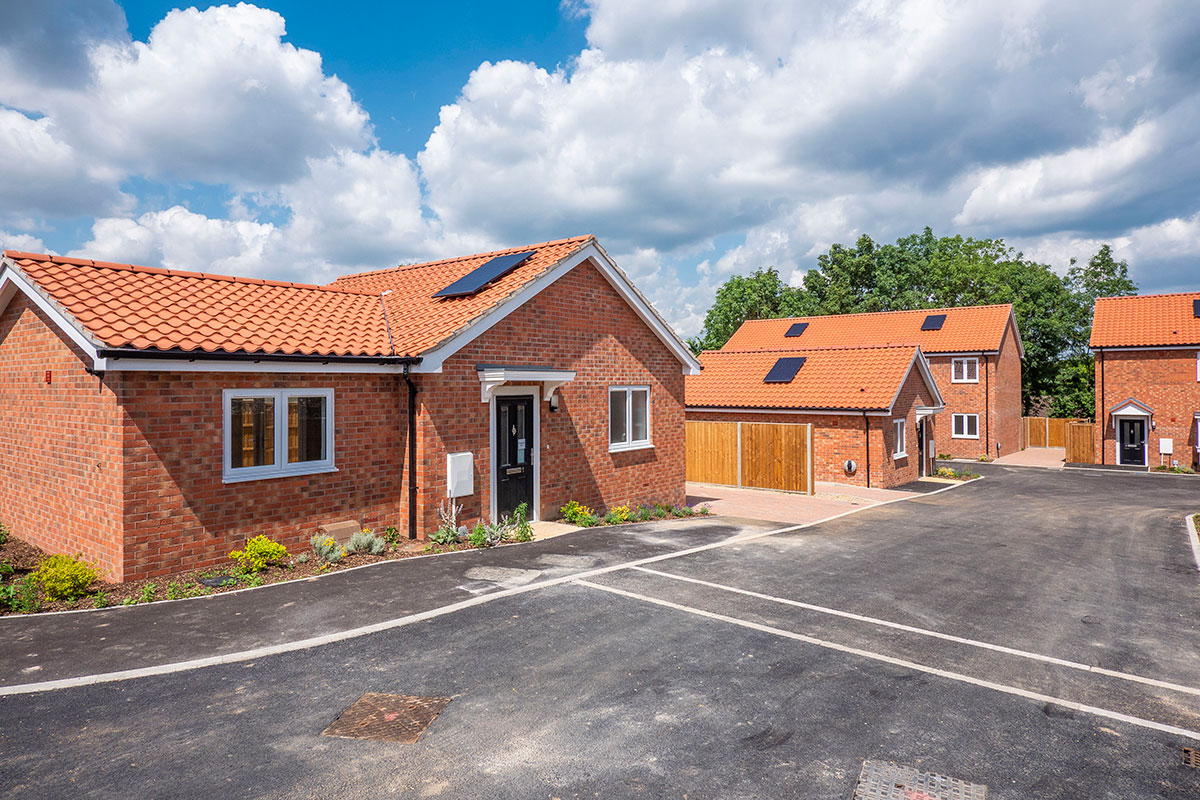 Cllr Sara Mildmay‐White, Cabinet Member for Housing at West Suffolk Council said: "There are many reasons why people may become homeless including relationship breakdown, domestic abuse, as well as people who have lost their jobs. We have helped more than 450 households who had become homeless in 2020/21 and part of that has been through working with partners to secure more temporary or emergency accommodation to support them during their time of crisis. We are pleased to have worked with Havebury to deliver this purpose‐built accommodation. This will help us provide for people who have a disability, mobility issues or other additional care needs until they can be supported into a more permanent and settled home."
Cllr Victor Lukaniuk who represents the area in Brandon on West Suffolk Council, said: "It is important to have a mix of housing available to help the work of the Council in supporting people who have, for whatever reason become homeless. I'm delighted to support this and Havebury in its delivery of new homes in Brandon."