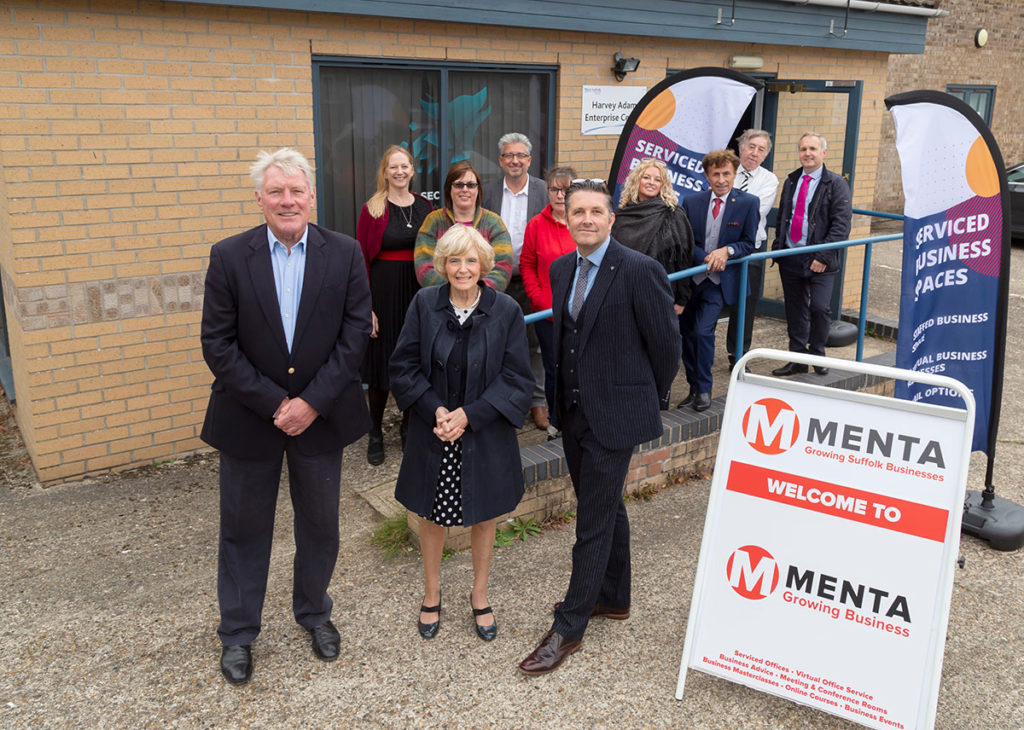 A new and exciting collaboration in Brandon will encourage entrepreneurship, aid existing and start-up business growth and help people further develop their skills.
West Suffolk Council and MENTA, a not-for-profit organisation specialising in business support, have already seen success at centres they run in Bury St Edmunds and Haverhill.
In a partnership initiative with the Council, MENTA will take on the day to day running of the Council owned Harvey Adams Enterprise Centre in Wimbledon Avenue, Brandon. This is to help support the existing tenants and new businesses. MENTA's services include helping people further develop their skills as well as coaching and mentoring.
The agreement with the Council will also see the centre cater for micro businesses, offer support and advice, direct businesses to funding, run training and networking events as well as workshops focused on business planning, cashflow forecasting and marketing.
The move was announced by MENTA earlier today at the opening of the 11th West Suffolk Business Festival.
Cllr John Griffiths, Leader of West Suffolk Council said: "We are delighted to be working with MENTA in Brandon, investing in the future of local entrepreneurs and supporting them in turning their concepts and ideas into successful businesses. This will help create further opportunities for jobs, growth and prosperity here in West Suffolk. This tried and tested partnership has already supported many fledgling and new start-ups in Bury St Edmunds and in Haverhill where we and others recently invested in the expansion of the MENTA Business Centre – and our vision is to bring that advice and support to Brandon to help achieve similar growth and success. Today marks the start of the 11th West Suffolk Business Festival, celebrating and supporting local businesses and what a brilliant occasion for MENTA to announce this important partnership initiative for Brandon."
Cllr Susan Glossop, Cabinet Member for Growth at West Suffolk Council said: "We are part of the Cambridge to Norwich Tech Corridor and so this represents an opportunity to invest not only in supporting local entrepreneurs in developing their ideas, but also in supporting skills growth for the future, something which can only serve to benefit both new and existing businesses in this important part of West Suffolk. MENTA already had a strong track record working with us so I am pleased to see this partnership in Brandon and will look forward to the success it will no doubt deliver."