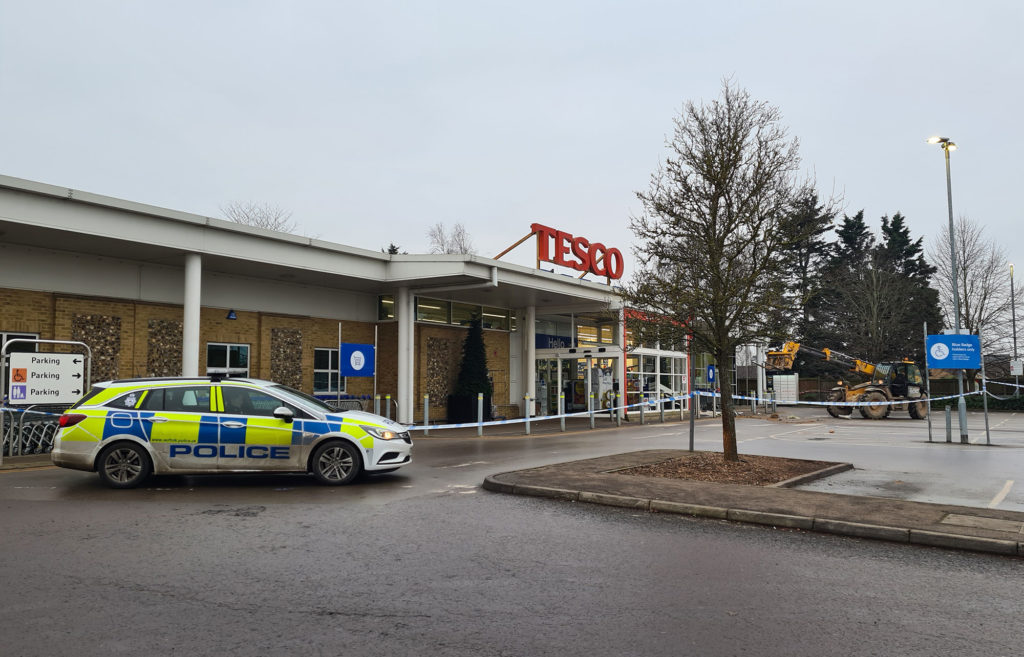 Police are appealing for information after a ram raid at Tesco in Brandon during the early hours of this morning.
The incident occurred between 1.25am and 1.30am today, Monday 24th January, at the supermarket on London Road.
A black Audi A4, a JCB forklift and a white Ford Transit dropside (flatbed van) entered the car park in convoy and approached the cash machines. It is believed there were five male suspects in total within these vehicles.
The JCB was then used to smash into the front of the building and remove the cash machines, placing them onto the back of the dropside vehicle. The Audi and the Ford then drove off in the direction of Lakenheath, leaving the JCB in the car park.
The vehicles were then spotted on the A1065 by MOD Police officers who were in a marked vehicle, at which point the suspect vehicles turned right into Wangford Road where the Ford blocked the junction and the driver of that vehicle and the Audi then made off.
A search of the area followed assisted by a National Police Air Service helicopter and police dog units, but the suspects were not located. Both cash machines were recovered having been left behind on the abandoned Ford Transit dropside.
The JCB was later found to have been stolen from a farm in Watton, Norfolk and the Ford Transit was stolen from a unit at the Foster Business Park in Wisbech, Cambridgeshire.
MP for West Suffolk, Matt Hancock, visited the supermarket this morning and said he was shocked to see the extent of the damage. He also praised the swift response from Suffolk Police.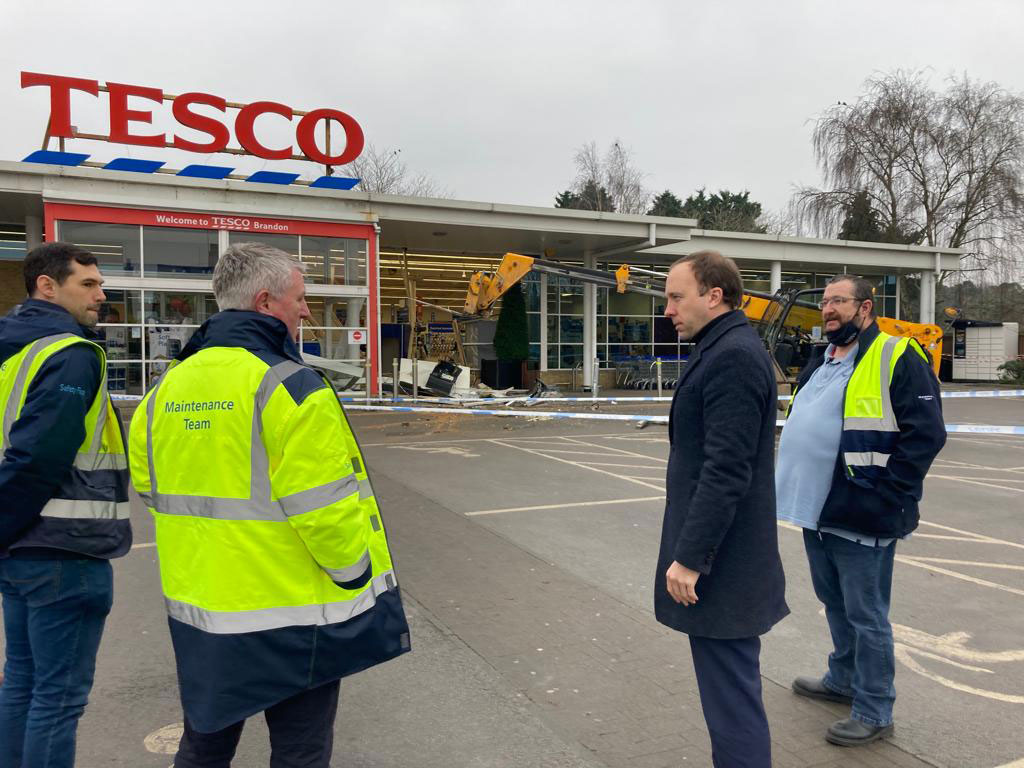 Police are appealing for any witnesses to the ram raid, or anyone who was driving in the vicinity of Brandon or Lakenheath between 1am and 2am this morning, who has a dashcam in their vehicle and may have captured any of the vehicles as described above.
Anyone with information is asked to contact West CID at Bury St Edmunds Police station, quoting reference: 4688/22.