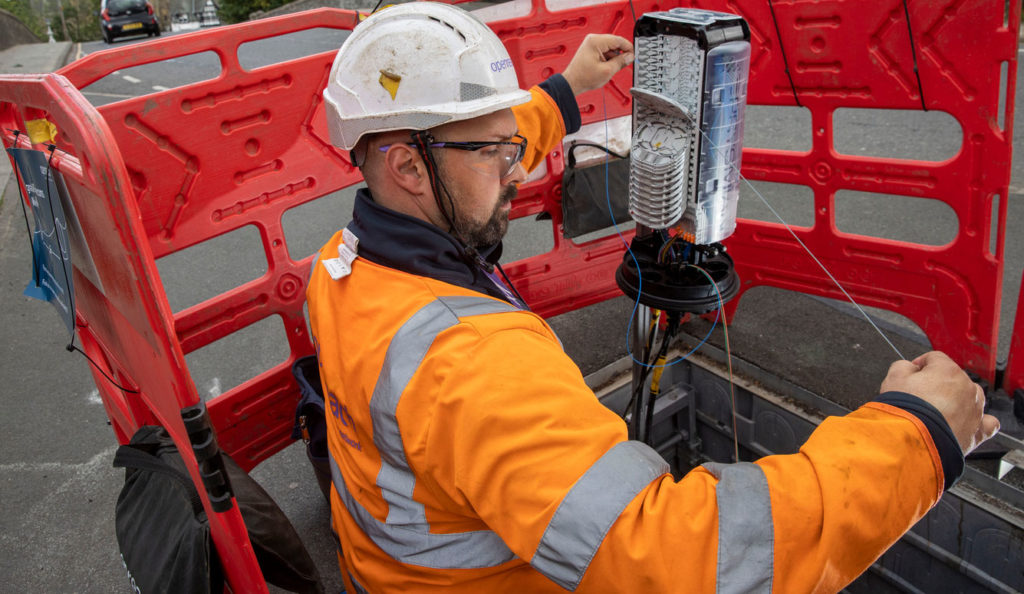 Work to bring full fibre broadband to Brandon is underway with some homes expected to benefit as early as next month.
Openreach have stated that Brandon is now in its commercial build plan which will see the majority of premises connected to the ultrafast FTTP (fibre to the premises) network by the end of 2024.
Although no timings have been announced for when the network build will commence, preparatory work, such as surveying the existing network, has already been started.
In addition, a partnership with Better Broadband for Suffolk will see some homes connected to the full fibre network by March of this year.
Work to install FTTP infrastructure has already started on Seymour Avenue and is expected to be complete by the end of February 2022.
Seymour Avenue is being covered in phase 3 of Suffolk County Council's Better Broadband programme and communication providers will be able to offer superfast services around two to five weeks after this work has been completed.
A spokesperson for Openreach said: "We're the UK's biggest builder of Ultrafast full fibre and we reach a new home, on average, every 13 seconds. More than 6 million homes and businesses across the UK can already benefit, including more than 50,000 across Suffolk.
"People living and working in Brandon can look forward to benefitting from some of the fastest broadband speeds in the UK, through a combination of our ongoing Better Broadband for Suffolk partnership with the county council, and Openreach's own commercial network build, which is due to reach here by 2024.
"Ultrafast full fibre is not only much faster, but it's also more reliable, less prone to faults, and future-proof for decades to come."
Upp, who are bringing full fibre broadband to towns across the East of England, have also been carrying out work in Brandon and are expected to offer their service to some properties this year.
This could mean other homes in Brandon see faster speeds before Openreach have completed their network build, however Upp have not provided any timescales or further information.