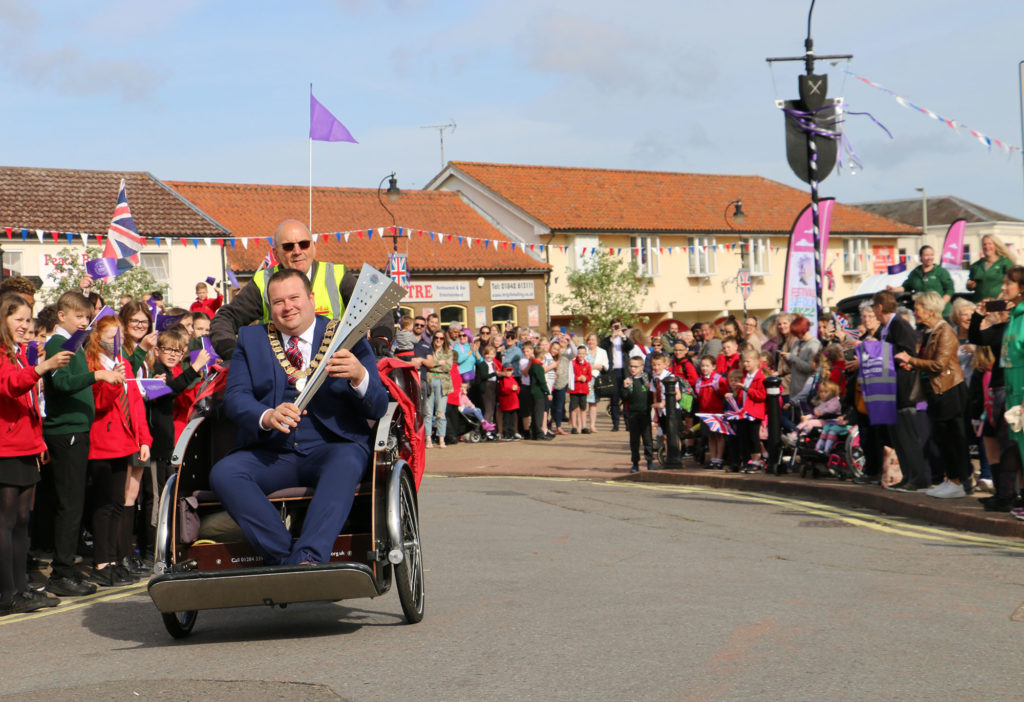 The Festival of Suffolk's torch relay started in Brandon this morning as it makes its way around the county.
Sam Skinner, chairman of Brandon Town Council, was the first person to carry the torch as it left Market Hill today, Friday 13th May.
The torch will now travel on a 588-mile relay where it will be carried by community heroes from across Suffolk as part of a major event celebrating the Queen's platinum jubilee.
Community rickshaws will transport the torch bearers which has helped make the relay accessible to everyone.
After carrying the torch through the first section of the tour, Sam then handed the torch over to Andrew Dean, a year 10 student at Breckland School that has played an active role in the school council for several years.
He is currently the chair of the school council and leads a team of approximately 20 students who meet on a frequent basis. The school council arrange many different events at the school, most notably fundraising events.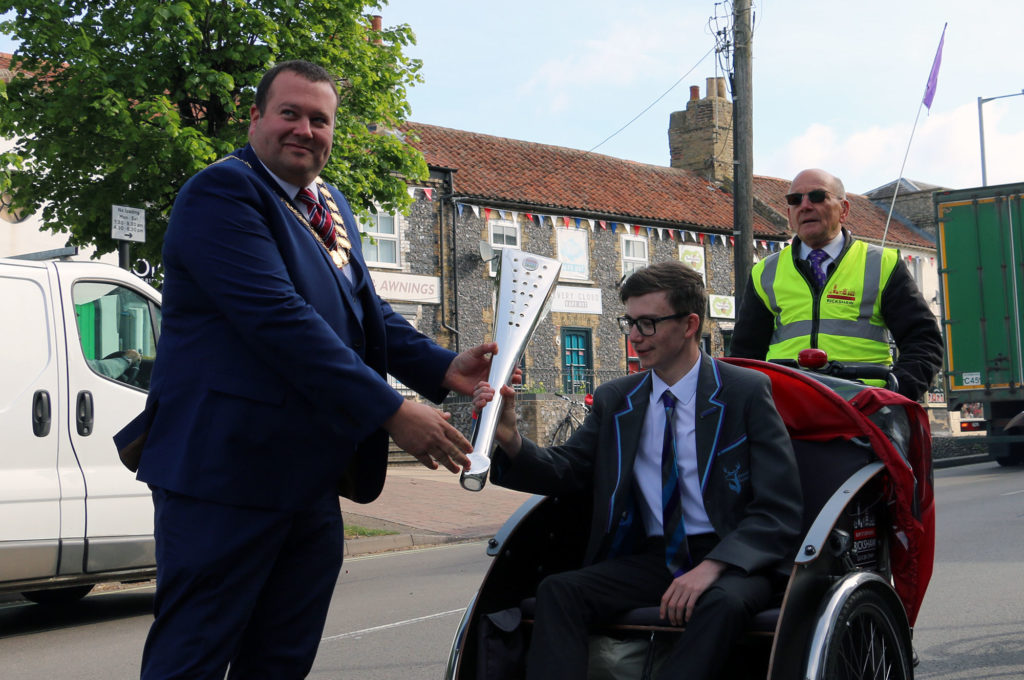 At present, with the school council members, Andrew is working alongside the Senior Leadership Team to introduce a new approach to how the council operates within the school.
After leaving Brandon the relay will head towards Newmarket passing through Lakenheath, Holywell Row, Mildenhall, Barton Mills, Worlington, Red Lodge and Kentford.
Tim Holder, Head of Public Affairs at Suffolk Community Foundation and a very proud member of The Festival Suffolk Team said: "The Festival of Suffolk Torch relay couldn't have asked for greater support or a warmer reception from the people of Brandon this morning.
"What an incredible way to kick of our county's biggest ever community celebrations and what a really excellent start we all made to Suffolk's celebrations for HM Queen's Platinum Jubilee. Thank you! Thank You! Thank you!"
In total the torch will pass through 250 towns and villages as travels through the county.
The relay will end at the Suffolk Show on Wednesday 1st June where it will be the centre-piece for the big Jubilee Pageant at the showground.
You can track the progress of the torch through the Festival of Suffolk website at www.festivalofsuffolk.org/best-of-suffolk-torch-tracker.