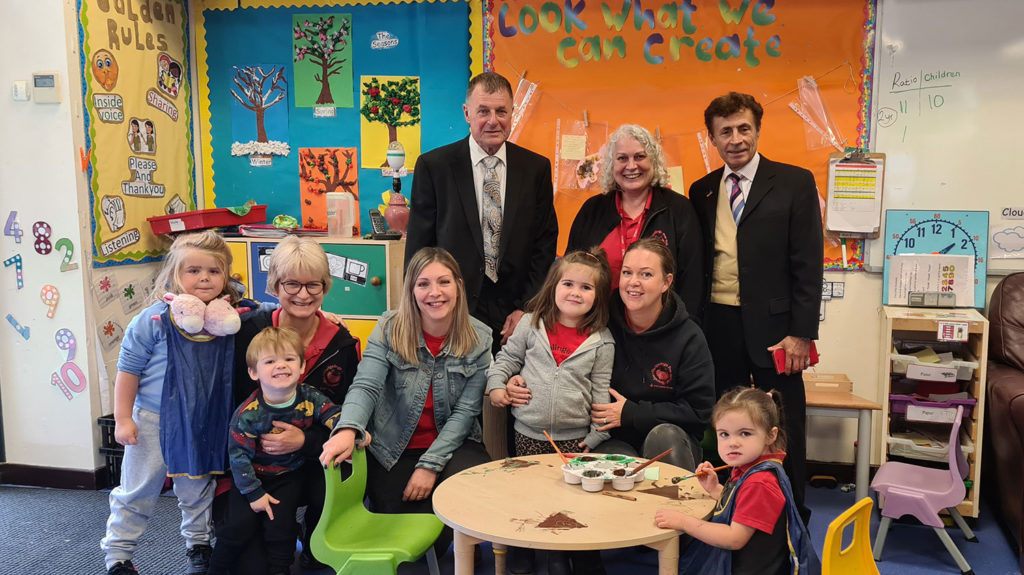 A pre school in Brandon has thanked local councillors for a donation which has enabled them to fit new flooring throughout their setting.
Fledgelings, which is located next to Glade Academy on Knappers Way, has been able to completely replace their tired carpets with a new and easy to clean floor thanks to the funding.
Brandon's district councillors, Victor Lukaniuk, Phil Wittam and David Palmer, all contributed money through their locality budgets to help with the project.
Additional funding for the new flooring was donated by Brandon Town Council.
Annmarie, manager at Fledgelings Pre School, said: "Fledgelings is incredibly grateful to Councillor Lukaniuk, Councillor Wittam, Councillor Palmer and Brandon Town Council for their continued support of Fledgelings Pre-School Brandon.
"Having new flooring has brightened up the setting, with its beautiful blue colour, and it will be easier to keep clean when spillages happen.
"As Fledgelings is a not-for-profit Charity, community support makes a huge difference and is appreciated so much.
"Thank you from all the Children, Fledgelings families, Staff and Committee."
Cllr Victor Lukaniuk added: "I was delighted to have sourced the funds from my West Suffolk Council locality budget for the floor covering at Fledglings; as was Cllr Wittam and Cllr Palmer.
"A much cleaner environment has been achieved for the children and where possible I will continue to invest in the children of Brandon as this is our future as well as theirs."