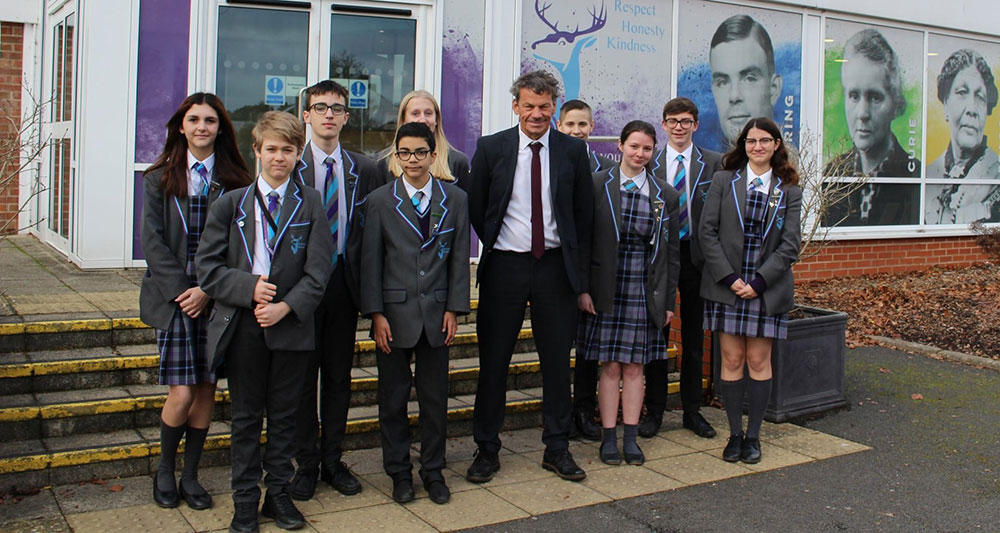 The headteacher of Breckland School has spoken of his pride after the Brandon secondary school received a 'Good' rating by Ofsted.
Polite and considerate pupils, behaviour and a "well-considered" education programme all came in for praise following the inspection in November.
Jon Winn, principal at Breckland School, said: "We are delighted that the Ofsted inspectors praised the many positive things that we see on a day-to-day basis.
"We pride ourselves on the fact that we prepare students well for life beyond secondary education, and were particularly pleased that this was recognised."
Ofsted inspectors found that pupils access a well-considered personal, social, health and economic (PSHE) education programme, which makes them knowledgeable about diversity, equalities and how to keep safe in an age-appropriate way.
The inspection report added: "Pupils are happy at Breckland School. Pupils are looked after well by staff, particularly their 'mentors' who they see every day.
"Pupils' opinions and concerns are taken seriously [and] pupils are respectful to each other and to staff."
Effective safeguarding and support for pupils with SEND were also highlighted with Mr Winn believing the report to be a reflection of everyone pulling in the right direction.
Mr Winn continued: "We would like to pay tribute to everyone in our school community – all staff, students, parents and the wider community.
"We would also like to thank Unity Schools Partnership for all their support since we began working with them in 2021, and subsequently joined the trust in July last year."
The full report is available to view here.
Breckland School, formerly IES Breckland, was last inspected in September 2017 when it also achieved a 'Good' rating.