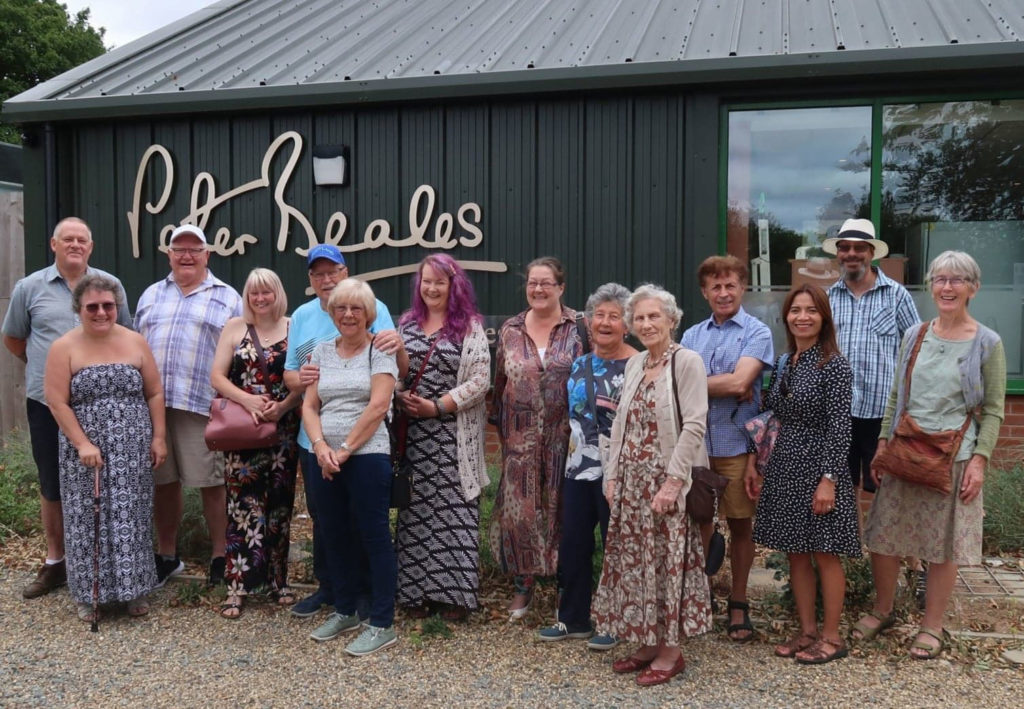 Brandon in Bloom has been nominated to represent the Anglia region at the prestigious Britain in Bloom finals.
This is the first time that Brandon has been nominated in Britain in Bloom's 60 year history and are one of three finalists from the Anglia region along with Redbourn in Hertfordshire and Huntingdon in Cambridgeshire.
In total 44 community groups from across the country have secured a place in the 2023 Britain in Bloom finals and are now looking to impress the judges in the summer with their efforts to improve their local area.
Brandon first entered Anglia in Bloom in 2018 and received a Silver gilt award along with Best new entry, followed by their first gold in 2019.
In 2022, following a break in the awards due to the coronavirus pandemic, the town received three gold awards as well as awards for Best Town, Best Jubilee Display and Best Garden for special needs.
The National award is judged in August, a month later than the Anglia in Bloom regional judges visit. This is to prove that the horticultural displays are sustained over a period of time to a high level. The judging is exactly the same and based on the three core pillars of Horticultural Excellence, Environmental Responsibility and Community participation.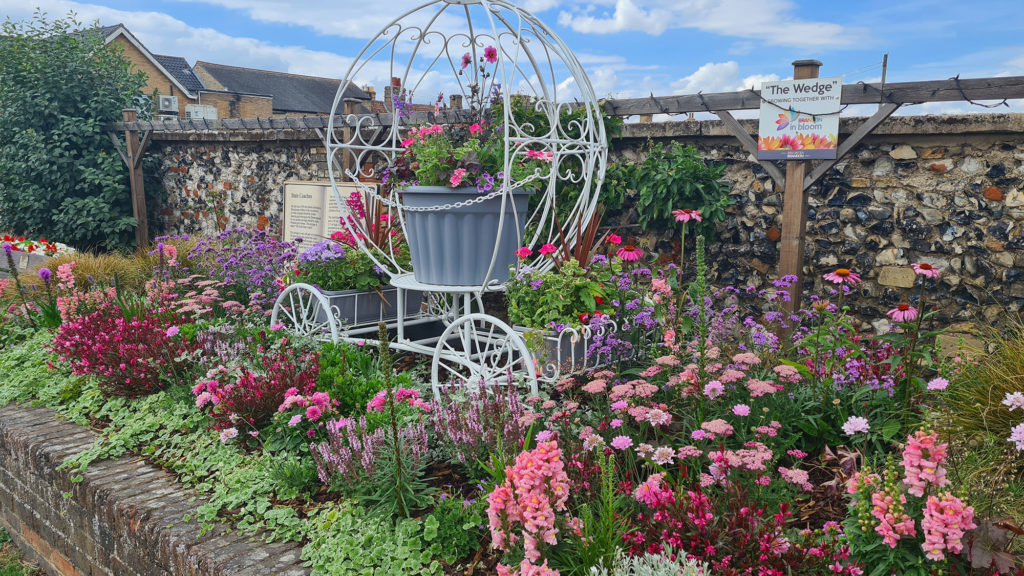 Brandon in Bloom formed in 2014 and is an entirely self-funded community interest company which aims to tidy and brighten up the town of Brandon in Suffolk. By working together with members of the wider community, including residents, businesses, organisations and local councils, the team of volunteers look after some of the town's green spaces and maintain new planting areas.
Rachel Sobiechowski, Brandon in Bloom's Head of Horticulture, said: "In order for our town to achieve success we now need more help than ever from our community. We have a relatively small team of volunteers, there are 26 of us that are involved on a regular basis. It's not just physical tasks such as the gardening and litter picking, we also have lots of handy craft work and admin tasks too.
"We would like to increase the number of volunteers on team, at the moment we meet every Wednesday morning and sometimes on Sundays too. Also, some tasks such as watering need to be done on a daily basis so we'd like more people to join our watering rota. There really is something that everyone can help with, we are a very welcoming team and its a great way to meet new friends.
"We'd also like to use this as a opportunity to gain more local sponsors. We are launching a new sponsorship scheme at three levels so all local businesses of all sizes can donate to our group but also receive various levels of advertising and other rewards in return for their much needed financial support.
"We realise that 2023 is going to be a tough year, entry into the Britain in Bloom campaign will promote Brandon on a national level. We intend to do our best to show the rest of the UK just what a wonderful community Brandon has.
"In our relatively short experience with Bloom I'd recommend all communities to take part either at the non-competitive level or regional campaign. It really has made a difference in Brandon, both to the pride of the residents and to bringing the community together through horticulture."
The MP for West Suffolk, Matt Hancock, added: "I'm absolutely thrilled and delighted to hear Brandon in Bloom has been chosen to represent our region at the prestigious Britain in Bloom finals. Hats off to the team and to the local community for all your hard work – it's a fantastic achievement and one you should be immensely proud of. Good luck Brandon."
Chris Durham, Chairman of Anglia in Bloom, continued: "We are thrilled to have Brandon representing Anglia In Bloom in the RHS Britain in Bloom national awards . Brandon in Bloom really have progressed through out the years with a dedicated team of volunteers who have positively transformed many areas within their local community. The Brandon team through their tireless work have not only inspired their local community but have inspired other entrants within the whole Anglia In Bloom region."