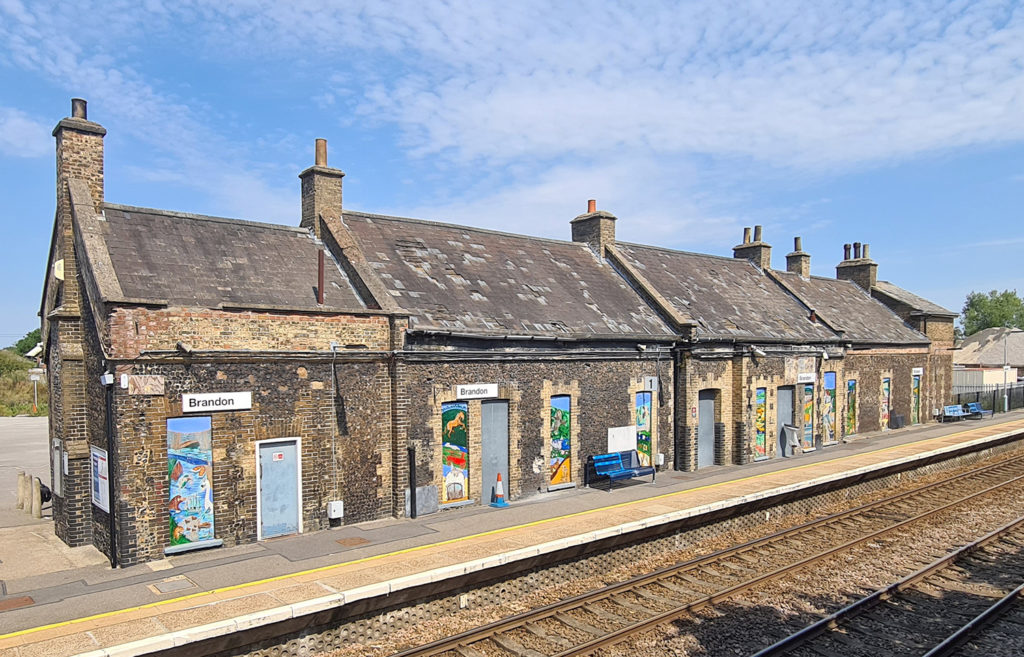 Greater Anglia have said the station building at Brandon is at risk of collapse due to structural damage.
Trains towards Norwich are currently unable to stop at Brandon with a rail replacement bus service now in operation.
Detailed inspections and assessments will take place of the listed building Friday and throughout the weekend, with aims of work commencing from Monday 6th until Wednesday 8th March. These time-scales could change.
There is also a protected species of bat hibernating within the building itself, which complicates the work. Great Anglia are working with Natural England to resolve this.
Also, for safety reasons, the footbridge at the station has been closed. To access the station from the car park you will need to walk using the main road and the level crossing.
A spokesperson for the train operator said: "Following an inspection of the old station building at Brandon station on Wednesday, we were advised by our contractors that it was a potential risk of collapse.
"It has been proposed to remove the roof as an emergency measure and our contractors will attend the site with demolition experts today to determine how a safe system of work can be put in place to undertake that process.
"As it is a listed building, we are liaising with a number of organisations, including the local planning authority and Breckland Council's building controls officer, to ensure that all relevant factors are taken into account.
"We will also engage with Natural England as the roof is home to a protected species of bat, who are currently in their hibernation period.
"As a result, train services towards Norwich will not call at the station until the issue has been resolved.
"A rail replacement bus service is running between Ely, Brandon and Thetford to allow customers to connect to and from trains, which are calling at all other usual booked stations.
"Train services towards Ely are not affected and can still call at the station as normal.
"As soon as we are able to allow safe access to the Norwich-bound platform and enable eastbound trains to call there again, we will provide updates on our website, social media and through other channels."