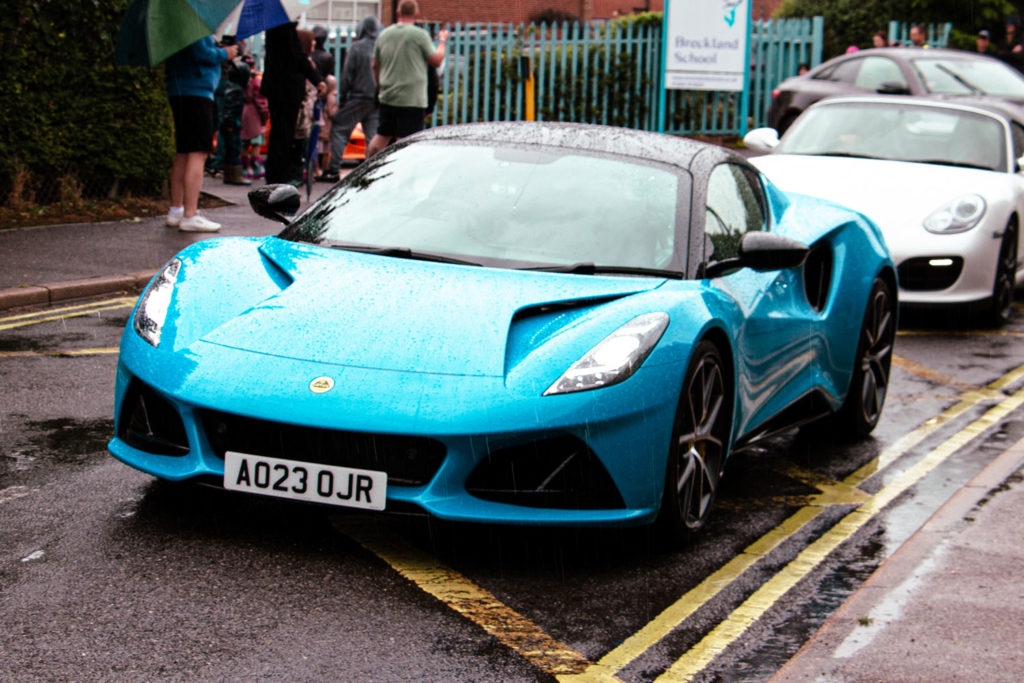 A group of students from Breckland School travelled in style on Tuesday as they were taken to their prom in supercars.
The cars were offered and driven free of charge by local owners, who wanted to give the year 11s a memorable experience.
A chance to travel in one of the cars was part of a raffle to help raise funds for the prom itself. In addition all students were gifted a ticket by a local firm.
Nick Howe, the school's site manager, had the initial idea which quickly escalated after members of the Norfolk Performance Cars (NPC) Facebook Group got involved.
The lucky winners were picked up from the school and the convoy escorted through town by Suffolk Police before travelling on to Hockwold Hall.
Makes of cars included the convoy were Lamborghini, Ferrari, Lotus, Porsche, Jaguar, Aston Martin plus many others.
Despite the wet weather crowds of residents lined the streets to watch as the cars made their way through Brandon.