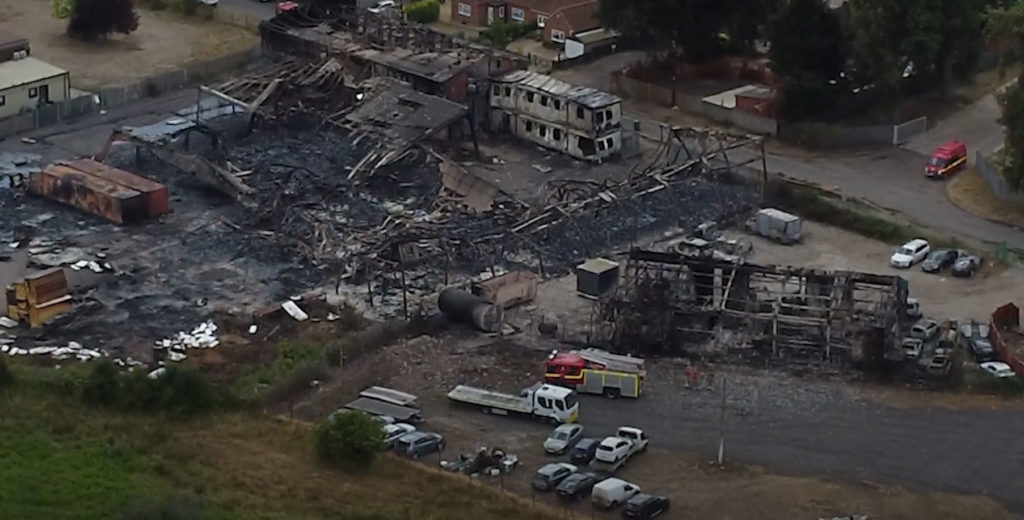 A video posted to YouTube shows the scale of damage caused by yesterday's blaze on Fengate Drove just outside Brandon.
In the video, which also includes footage from the fire itself, you can see how far the fire was able to spread.
Firefighters spent over 12 hours tackling the blaze which broke out just before 2pm on Wednesday 13th July.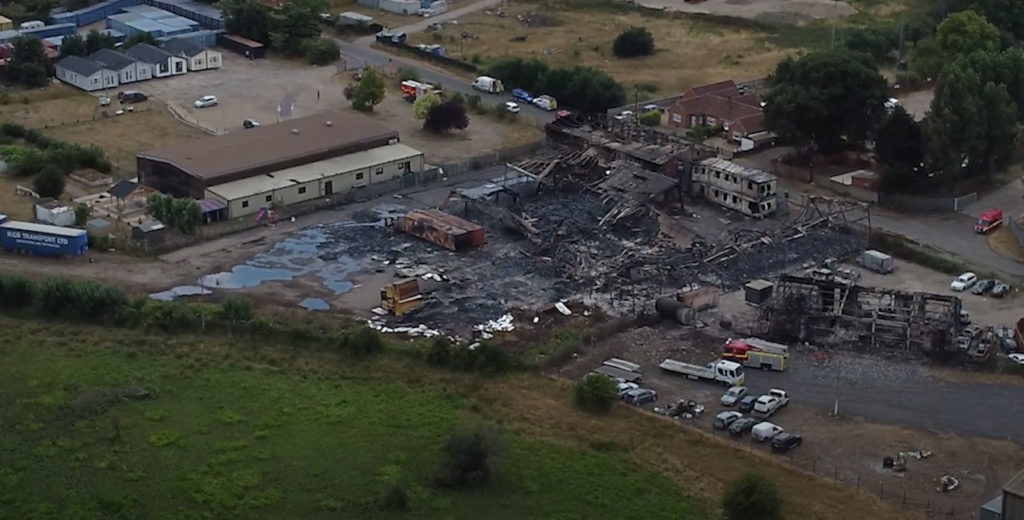 A total of 18 crews from across Suffolk and Norfolk were called to deal with the incident.
Smoke from the fire could be seen from as far away as Bury St Edmunds as the blaze took hold of several industrial units.
The fire started close to a unit containing Celotex insulation boards which then spread to other buildings nearby.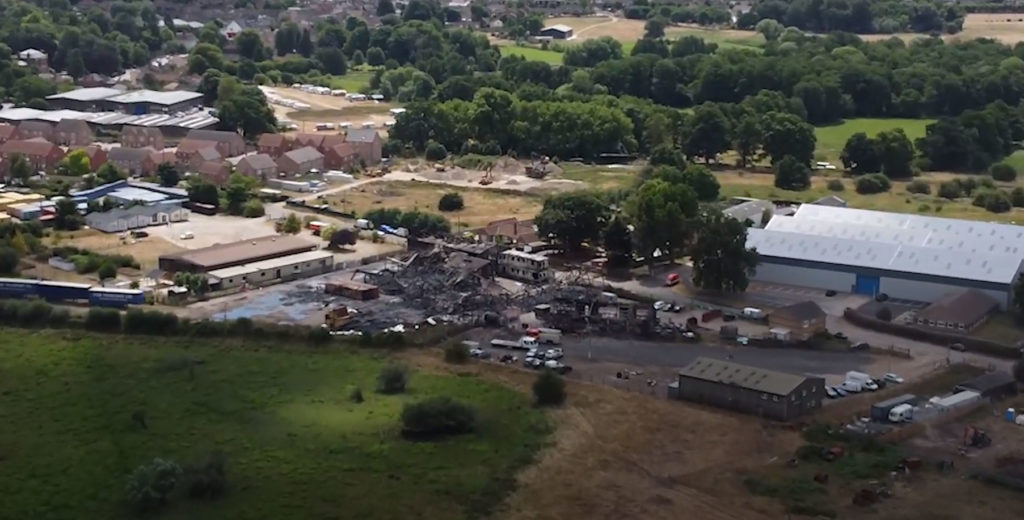 Firefighters were able to stop the fire spreading to the nearby Harvest Centre which escaped with just a few cracked windows.
A stop to the incident was called at 2.02pm today, Thursday 14th July, but one appliance from Norfolk Fire & Rescue Service will remain on scene to dampen down and prevent any reignition.